3480728011
,
choose best shade sails
,
We?re gardeners. We don?t need a patch of earth to grow our own food. No siree. We can grow our food on our windowsill. In a plastic salad box. In a mason jar. Heck, we can even grow food FROM food. Yep. Gardeners can do all of that!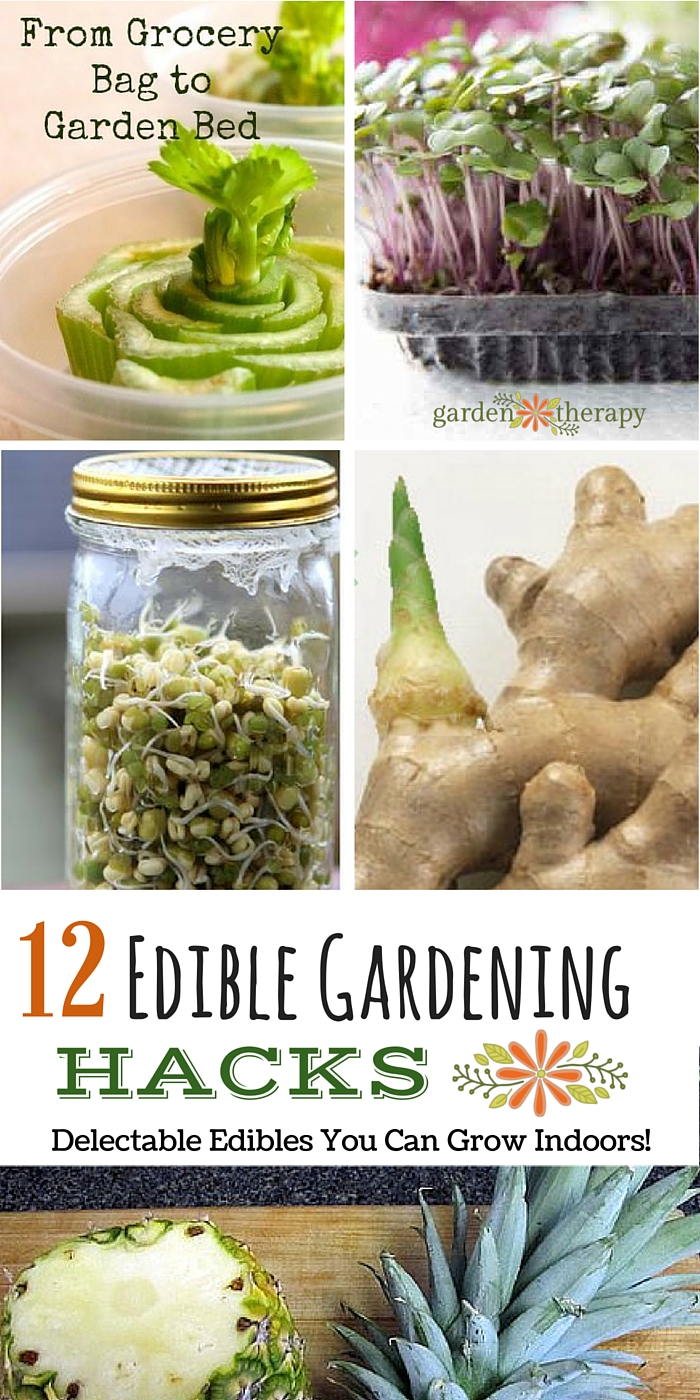 Sprouting
I do my fair share of in the winter months to ensure that I?m full of freshly snipped healthy greens year round. You can ?
?use a recycled plastic salad box to ?
?or .
Herbs & More
Herbs are probably the easiest to grow indoors. Those that we eat for leaves need the least light and indoor light is just never the same as the outdoor sun. Plus, herbs pack a punch so you can snip a little for a lot of flavor.
Try growing them in a ! This very cool spot 11x11 popup gazebo tent instant with mosquito netting outdoor gazebo canopy shelter with 121 square feet of shade beige_700053 system uses plastic bottles and drip lines to grow plants without soil right in your window. This would be the perfect system for a foodie or chef, but I think it looks pretty cool as well.
Salad lovers rejoice ? you can grow greens indoors all year with this !
Are you are a little more crafty? Then you could make a for your kitchen wall. This project comes to us from the book .
If you want some great advice on , Lynne from shares her tips.
Melissa, the , shows you how to . Peas! Who would have thought? I can almost taste that pea, it looks so fresh!
Growing food from um, food.
Shelley at has regrown some common (celery, avocado) and uncommon (lemongrass, taro root) .
shows us that is a fun DIY gardening project for the kids and also gives great detail on .
You can even use the parts that you cut to grow a new plant as you can see in .
Did you know you can from the top? It will take you a looooooong time and it may be tiny, but it CAN be done. For me, this project is best left for a more patient gardener. But it certainly makes a nice houseplant in the meantime.
Thanks to all of the gardeners out there who are creative enough to find new ways to make food grow indoors, and for all the rest you do. Who else grows indoor edibles in a unique way? Please share!
Welcome to the 2015 wrap up post where I?ll share the Best of Garden Therapy from this year. I have a few personal notes to share, as well as look back on the year including 25 Wildly Popular Garden & Craft Projects that were published.
Another year is about to close and I couldn?t be more grateful. 2015 was the year that I became well enough to start working full time. In March of this year I transitioned into a full-time career as a writer, spending my days with gardening and crafts and healthy recipes and natural beauty. Seriously. It?s a job. The best job I could ever imagine. And after nine years of recovery from debilitating illness, I feel like I?m living a dream.
Until I started living my dreams, I couldn?t imagine that one day I would be a published author. Today I?m thrilled to see that my book, , is available in bookstores everywhere. I wrote the book as a way to showcase some of the creative Garden Made projects that got me outside, digging in the dirt, and changing my life (you can read more about my personal journey ). I hope it becomes a book that inspires others out there to try a project or two and feel the benefits of garden therapy on their body and spirit. If you would like to preview a copy, head over here and take a look!
Here on the website that started it all, Garden Therapy has sprouted from a blog to a community of crafty, healthy-living folks who are eager to get a little, well, garden therapy. This year I started writing a more personal newsletter () and sending it out weekly through which I have gotten to know you all so much better! Many of you have also joined in on conversation on . I have received notes and feedback letting me know what you like (and what you don?t) and I?ve taken it all back to Garden Therapy: growing, changing, blooming.
Throughout the year, I have made A LOT of things (and of course written about / photographed them) for Garden Therapy: 130 new projects since January. Not only that, but I have also been joined by a who have contributed an additional 49 articles.
Of those 179 gardening and craft projects that have been posted this year, there were some that you REALLY loved. Here are the 25 posts that were the most popular in 2015. Please note: this list only covers the most popular posts that were published from January -December 2015. You can see and a gallery of our .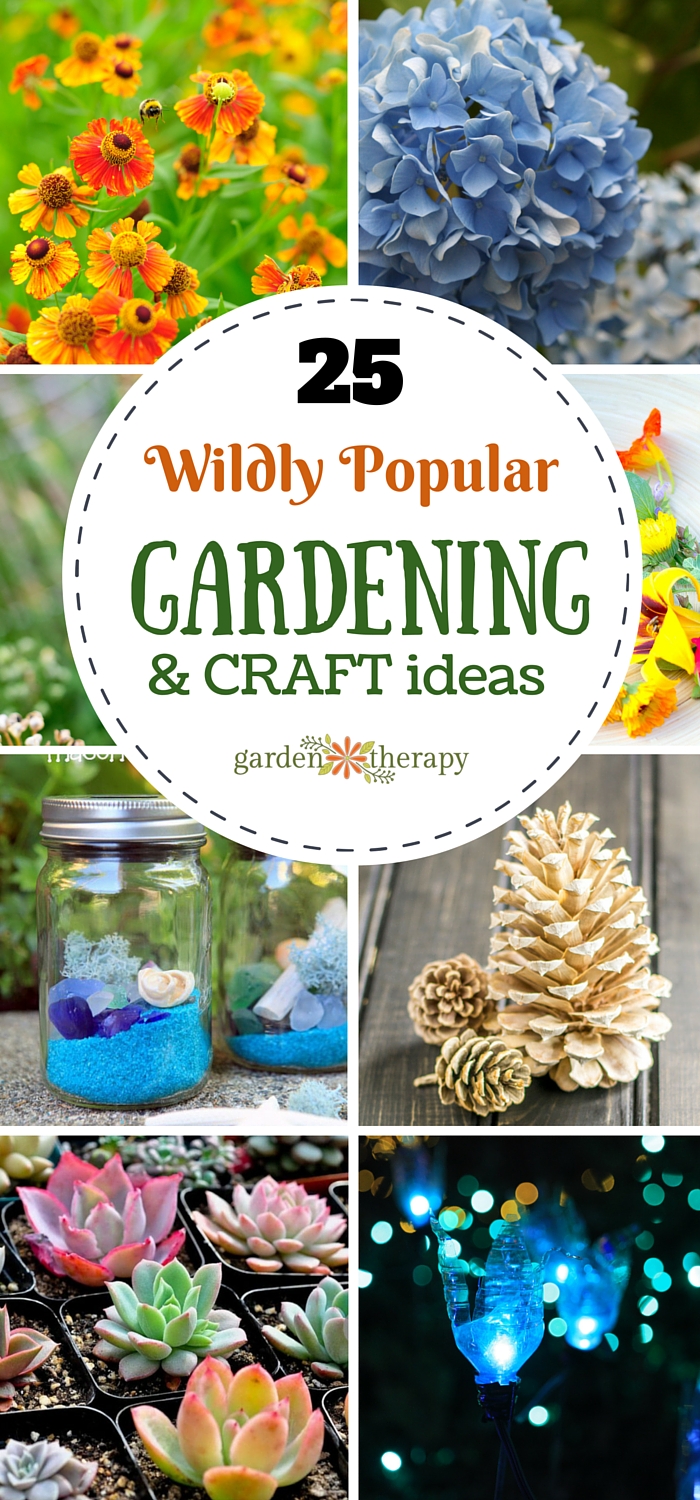 25.
24.
23.
22.
21.
20.
19.
18.
17.
16.
15.
14.
13.
12.
11.
10.
9.
8.
7.
6.
5.
4.
3.
2.
and the #1 most popular post of 2015?
1. (apparently Garden Therapy readers love their feet!)
Honorable mention:
This project was published on December 12th and it is already the 26th most popular post of the year!
1c7703
,
5156ef
,
51646a
,
7100c6
,
93bd26
,
f223e5
,
sitemap